ZHANG DONG HUI : A MAN、WECHAT MOMENTS AND RUINED PORT
Shijiazhuang
18th May – 22nd July. 2022
---
ZHANG DONG HUI : A MAN、WECHAT MOMENTS AND RUINED PORT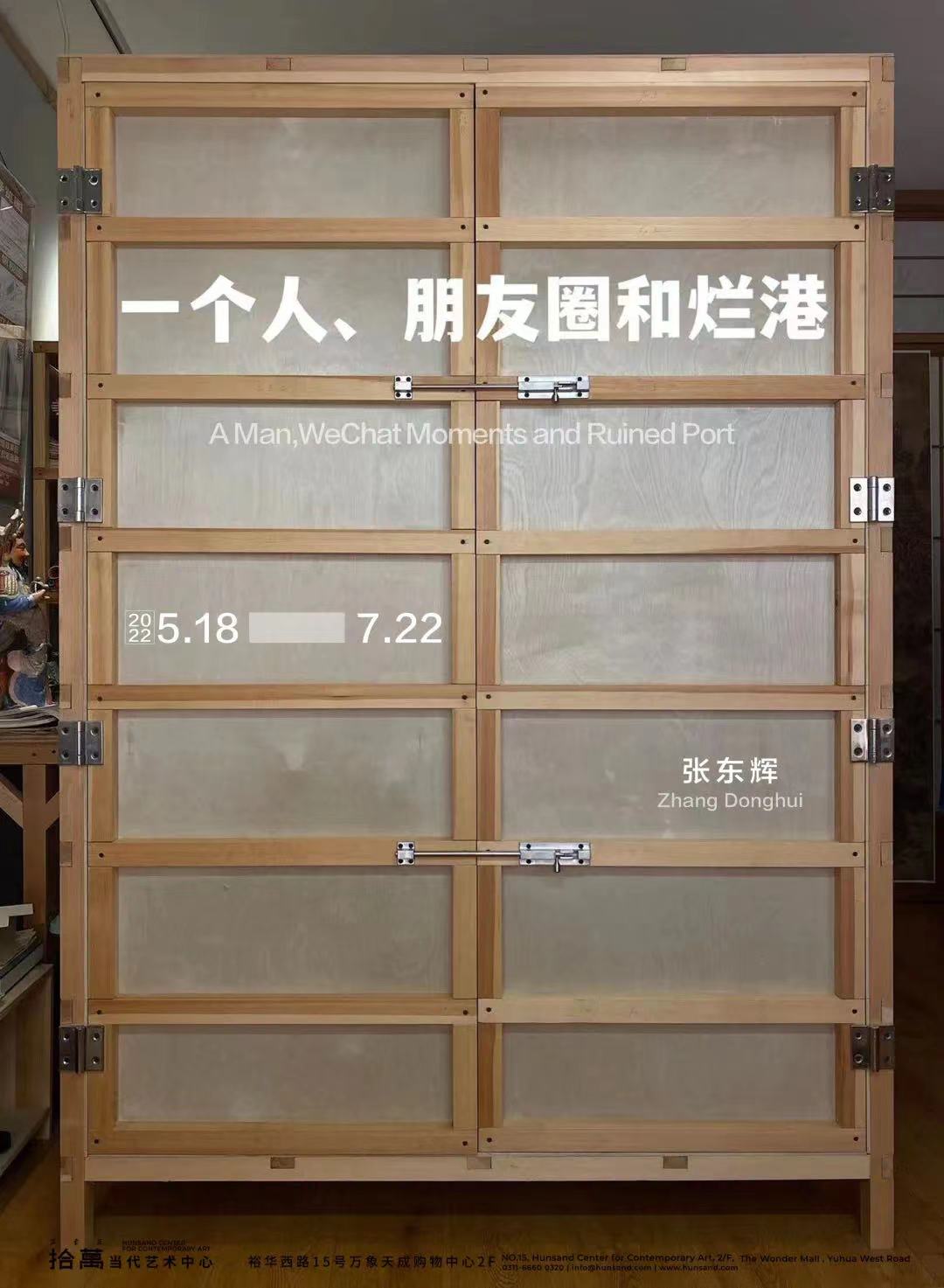 Hunsand Center for Contemporary Art (Shijiazhuang) is proud to announce its first collaboration with artist Zhang Donghui and will be presenting his solo project "A Man, WeChat Moments and Ruined Port" from 18th May, 2022. The exhibition consists of five works, and the title indicates three of them, which are about self, personal circumstances and external environment. They are not only closely related to Zhang Donghui himself, but also directly and closely related to the city of Shijiazhuang, where he was born and grew up.
The exhibition revolves around the work "One Person". According to relevant materials and records, Zhang Donghui re-experienced what the "one person" did and re-recognized the "one person" by visits, conversations, memories, the imaginations of the people and places involved in the 23 crimes committed by this person during his eight years in Shijiazhuang. This is a long-lasting searching process, Zhang Donghui used the language of sculpture and painting to recount from a dual perspective, and condensed all kinds of things that happened in Shijiazhuang into one cabinet.
This kind of intimate experience and observation of "life" has begun to appear since the creation of "Donghui Tomb". In previous exhibitions, Zhang Donghui restored his residence in the form of tomb murals in equal proportions. In this exhibition, he will build walls and paint onsite to reproduce this work in half the volume, thus forming a contrasting relationship with "One Person". The open presentation of the daily residence is the disclosure of personal lifestyle, state and habits, and also Zhang Donghui's direct confession to the audience.
Ruined port, also known as Jiang Fushan. The blasting and mining activities turned it into a " Ruined port ". In the city where Zhang Donghui lives, the concrete raw materials for many buildings come from here. People found that the city was built, and the mountain here was hollowed out, so they went back and reshaped the broken landscape with the method of building a city, turning it into a forest park. Zhang Donghui "restored" this process in his own way: he cuts the tiles with the texture of the mother stones into geometric shapes, which fit closely to the exposed and irregular surfaces of the stones, as if to cover up the shame, but also to repair and make up for it from the heart.
As an individual, in the internal and external difficulties, perhaps simulation, imagination and empathy are the only sincerely and responsibly emotional expressions. It inherits the powerlessness of the artist and also reveals his inner truth. Zhang Donghui based on this simple sincerity, with a near clumsy way and even brute force, reproduced these realities related to him in front of the audience.
---
Zhang Donghui, born in Shijiazhuang, Hebei Province in 1992, graduated from the Sculpture Department of the Central Academy of Fine Arts in 2017. Now he works and lives in Beijing. Solo exhibition: One Person, WeChat moments and Ruined port, Hunsand Center for Contemporary Art, Shijiazhuang, (2022).
---
---