GROUP EXHIBITION: Landscape
October 15-November 24, 2017
---
GROUP EXHIBITION: Landscape
Curator: Salt Projects
Artists:Chen Zhuo、Ji Jun、Liu Zhangbolong、Wu Sih-Chin 、Chung Jialing、Zheng Pingping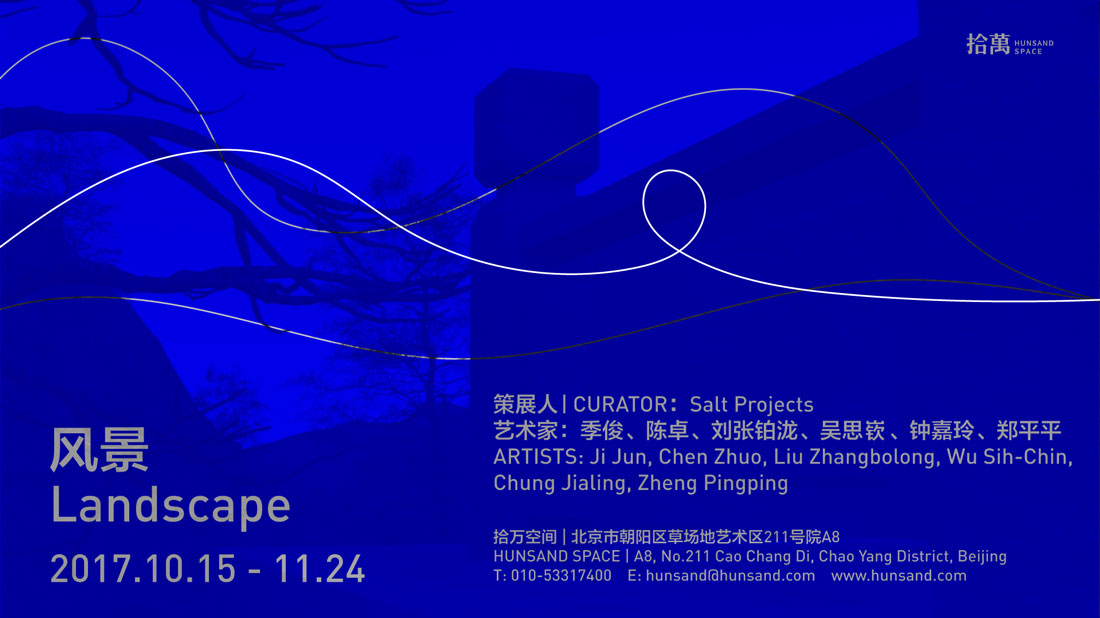 The study of landscape has undergone two turns in the twentieth century: one is a visual purification movement based on historical landscape painting; the other is to transform the landscape into a readable text and symbol system. The landscape is no longer merely an objective imitation and viewing object, but has become a focal point of the viewer's own exchange medium, visual occupancy, and identity formation.
However, the human world has never been changed and shaped so quickly and madly as it is now. The relationship between landscape and people in the present has also become closer, and even in many cases it has been extended to a mimicry state, and the two penetrate each other. To a certain extent, the interaction process of the human being has become a complex system that assists humans in expanding their cognition. Landscape no longer simply refers to the real environment we are in, it also includes the virtual existence that is covered at any time in the Internet and media. Today, when virtual networks, artificial intelligence, and man-made landscapes are prevalent, the subject of landscape, a fluid medium that follows the historical meaning, has become the technology itself, and the unthinking technology turns the landscape into the extension and confirmation of human identity.

The six artists in this exhibition recorded, reproduced and edited fragments of daily life they experienced with different technical means. The scenes created in their works present multiple forms of perception of time, reflecting the subtle relationship between landscape and people .

---